A Pure and Natural Way of Healing
A Holistic Approach Towards Life.
Ayurveda – The Science of Life :  Ayurveda is the ancient Indian philosophy of health and well being. It means the "art of living wisely.
In simple terms, Ayurveda is a holistic system which guides us so that we can live a healthier and more balanced lifestyle. It recognizes that we are all unique and focuses on food, lifestyle, massage, yoga and herbal remedies to suit our individual make-up.
The belief of Ayurveda : AYURVEDA believes that everything in this universe is made up of five elements – Earth, Water, Fire, Air and Ether. These five elements combine in pairs to form three dynamic forces called DOSHAS which governs our inner and outer environments known as VATA (air), PITTA (fire), KAPHA (earth).
Each of us has a unique proportion of these three forces that shapes our nature (constitution). For each dosha there is a balanced and imbalanced expression.
A non-invasive technique, it does not use any external aids or drugs.
The treatment mainly comprises of powders, tablets, decoctions, medicated oils etc. prepared from natural herbs, plants and minerals. Because the medicines are from natural sources and not synthetic, they are accepted and assimilated in the body without creating any side effects and on the other hand, there may be some side benefits.
The treatments and therapies available at this centre are:
Ayurveda Panchakarma Treatment for chronic disease
Detox and Rejuvenation Program 
Weight loss programme
Wellness and lifestyle
Skin beauty and hair care
Anti stress therapy
Neither I hope to own a kingdom, nor heaven, I just wishes to take care of my patients.
HEALTH CONSULTATION
Aims to teach how to maintain harmoney and balance between mind and body.
PANCHAKARMA
According to Ayurveda, the unique therapy of Panchakarma completely removes toxins from the body and mind.
AYURVEDIC TREATMENTS
A non-invasive technique which does not use any external aids & drugs.
AYURVEDA ACADEMY
We have talked on verious topics of the ayurveda. You can read it here.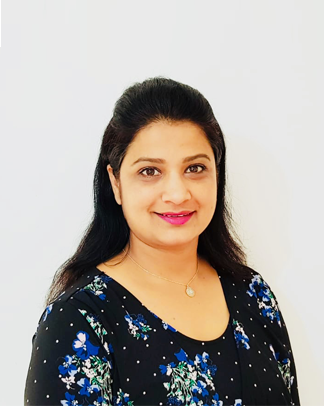 Kanchan, the driving force behind the "Ayurveda Heaven" is a registered "AYURVEDA" practitioner in the UK since 2007. She is a registered member of the prestigious Ayurvedic Practitioners Association (APA) of UK and is authorized to carry out medical practice using Ayurvedic techniques.
She studied in INDIA and received her degree of a Doctor of Ayurvedic Medicine(BAMS) Eventually, in order to increase her core competencies along with a wider exposure to make her understand the functioning of Ayurvedic medicines, she gained experience whilst working under various famous "AYURVEDA" practitioners across India.
Apart from her degree in Ayurvedic Medicine, she has completed her diploma in "Ayurvedic Panchakarma Therapy" which deals exclusively in the detox of the body. "Ayurvedic Panchakarma is a scientifically designed systematic Ayurvedic Deep Cleansing detox method which helps in rejuvenating the whole body systems of humans. She has also trained herself in the southern peninsular state of India, Kerala ,under the watchful eyes of Ayurvedic masters.
Initial Ayurvedic Consultation: Your initial consultation will consist of an in-depth assessment of your health, medical history, diet and lifestyle. A series of questions will be asked to you to decide your body constitution. At the end of the assessment, advice will be given as to have treatments suitable as per your body constitution. This session will help to you realize how you can reduce build up of toxins, promote calmness and boost energy.
Follow-up consultation: A follow-up session is recommended to clarify issues, monitor progress and further tailor the diet and lifestyle program. You will also be advised on further treatments and herbs to be taken according to your constitution.