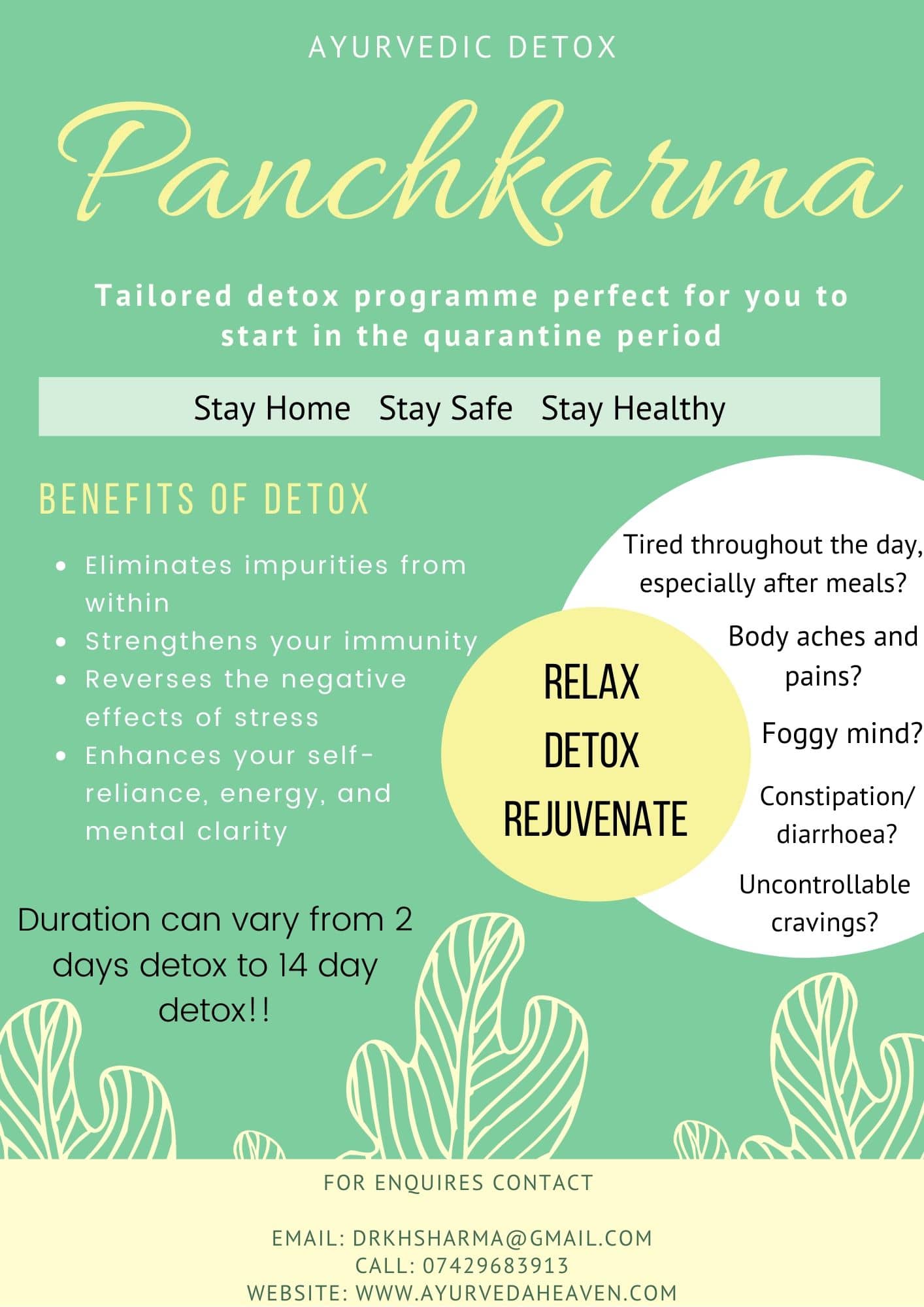 We live in an environment where we are exposed to different types of toxins, frequent change in the weather and different types of food. The pollutants, radiations and stress we experience on a daily basis causes accumulation of toxins in the body.By eliminating many of the daily obstacles to good health and using medicinal food and herbs, we can clean the vital organs, polish the mind, and discover the path to lasting wellness. After detox, you'll find a clearer head, smooth digestion, glowing skin, a flatter belly and a much lighter step.
Detox is the term which is more into the trend nowadays. People without correct knowledge run into taking detoxification on the name of Keto diet, intermittent fasting, juice diet, egg diet, miltary diet and so on. At the end they wont get the desire results also.
Before discussing benefits of Detox, let's have a look what detox actually is. Detox is a procedure, which help your body to cleanse. Detoxification is about resting, cleansing and nourshing the body from inside out. Detox helps the body's natural cleansing process by:
– Resting the organs through fasting
– stimulating the liver to drive toxing away from body
– promoting elimination through intenstine, kidney & Skin
– improving blood circulation
Once you decide to go ahead with the Panchkarma process, you will be advised to book initial consultation and then will be given exact days and duration of procedure.
I will give you suggested food list and helpful tips on how to maximise the effect of Panchkarma from the comforts of your own home.
Get Healthy with Our Verity of Products
Experience A Holistic Approach Towards Life.